About Me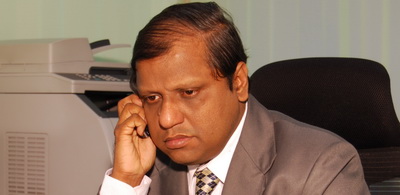 Dr Debesh Das
Professor
Computer Science and Engineering Department
Jadavpur University, India
Prof Debesh Das, born in 1960 has done his Ph.D. in 1997 from Jadavpur University after completion of Master and Bachelor Degree respectively in 1984 and 1982 in Electronics & Tele-Communication Engineering from the same University.
Having 32 years of Teaching experience, starting with Birla Institute of Technology, Mesra in 1986 and further as Lecturer / Reader in Calcutta University and Jadavpur University and subsequently as Professor in the Department of Computer Science and Engineering at Jadavpur University. Besides teaching, he was very much involved in Research with special interest in VLSI design, VLSI testing, Logic Synthesis, Quantum Computing etc. since last 32 years.
He did Post-Doctoral Research work in Nara Institute of Science and Technology, Japan and University of Potsdam, Germany. He was a visiting Professor of Asian Institute of Technology, Bangkok. He visited different countries like USA, Italy, China, Canada, Denmark and many more for research studies and presentations. He published more than 125 papers in International Journals and Proceedings of reputed International Conferences. Twelve students were awarded Ph. D. under his guidance.
He worked as Minsiter in Information Technology Department, Government of West Bengal during 2006-2011.
Office Address : Computer Science and Engineering Department, Jadavpur University, Kolkata- 700032, India
Telephone Numbers : +91 33 24131766
e-mail ID :        debeshkdas@gmail.com
Website :          http://www.debeshdas.com